Agent

Profiles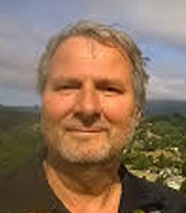 Peter Boda
Realtor / Property Manager / Leasing Agent
CalBRE License #00860252
Peter has lived in Marin County since 1981 and has been a licensed realtor since 1984. He worked previously in San Francisco selling homes, income and investment properties until 1989 when he transferred his license to Marin County where he continued selling properties for Prudential Realty and later with Coldwell Banker until 2000. He continued to work within the real estate industry as an office manager and coordinator at RE/MAX in Novato until 2005.
During his years as a Realtor he gained a deep knowledge of Marin and Sonoma County real estate markets and is familiar with most areas of both Counties. In the early 2005 he joined the Bayside Management team as a Property Manager and his expertise in all aspects of real estate and property management has proven very valuable. He is committed to providing the best possible customer service to owners and tenants alike. He has a daughter who graduated from Terra Linda High School and UC Santa Barbara, and is now living in Portland Oregon with her family. A son recently graduated from UC Berkeley and currently lives in Mill Valley. Originally from Budapest, Hungary Peter still has strong ties to the old country enjoys traveling to visit family and friends. He also enjoys art and music.
Read More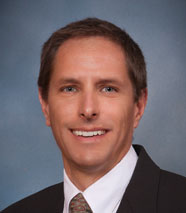 Jeff Hacker
Realtor / Broker
CalBRE License #01493454
As the owner of Bayside Management, Jeff has focused the company and staff on providing exemplary customer service. With more than 25 years of corporate work experience with such companies as Coca Cola, Tandem Computers and AT&T Wireless, Jeff developed an excellent reputation for providing sound business advice and problem solving. He has taken that experience and successfully carried it to the management of Bayside, reestablishing the company's reputation as one of the premier management companies in the Bay Area.
Jeff holds an undergraduate degree in the life sciences and graduate degrees in finance and marketing. Jeff is an avid runner and is very active in many outdoor activities. He prides himself in being positive, hardworking, optimistic and understanding.
Read More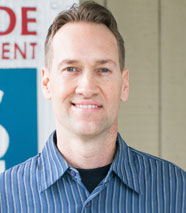 Dylan Motchar
Realtor / Property Manager / Leasing Agent
CalBRE License #01482180
Dylan was born and raised in Marin County and has worked as a Leasing Agent and Property Manager for Bayside for the last 10+ years. He is a licensed California Real Estate Agent and is actively pursuing his Broker's License. Dylan is familiar with every aspect of the property management business, having worked with a wide variety of owners, tenants and maintenance staff. Dylan goes above and beyond in providing excellent customer service to ensure that his owners and tenants are happy. He is very knowledgeable in the Marin and Sonoma County rental markets. Happily married with two children, Dylan, a life-long Giants fan, enjoys spending time outdoors with family and friends.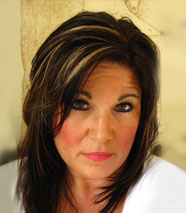 Joanelle Russell
Realtor / Property Manager / Leasing Agent / HOA Manager
CalBRE License #01318796
Since 1998, Joanelle has served both Marin and Sonoma as a Property Manager and Realtor with Bayside Management. She has a proven track record of long term clients and connections throughout the field of property management. Joanelle believes that you must have excellent communication skills and a positive approach when trouble shooting to succeed in the field of property management, and those traits are keys to her success in the property management arena.
Coupled with a smile and a "can-do" attitude, Joanelle believes that problems can always be solved with a bit of wisdom and patience. When she is not serving clients in the greater Marin and Sonoma areas, Joanelle enjoys exploring live music in the Bay Area, particularly up and coming talent. At home she enjoys cooking and spending time with her Ragdoll cats. Joanelle's husband is a well-recognized musician and she has two children, a daughter who is a 2015 college graduate with degrees in psychology and sociology and a son who just graduated from high school and is pursuing his dream of working in the fitness field. Since her sister lost her life in 2012 to breast cancer, Joanelle has also become actively involved with "Race for a Cure" in an effort to combat and defeat this dreaded disease. As a longtime member of the National Association of Realtors, California Association of Realtors and Marin Association of Realtors, Joanelle has the knowledge and expertise to service all of your property management needs. Joanelle looks forward to assisting you in your housing needs.
Read More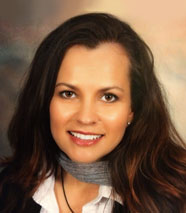 Maria Villegas~Hoppe
Realtor / Property Manager / Leasing Agent / Certified HOA Manager (CCAM)
CalBRE License #01883067
Maria joined Bayside in 2010 bringing an array of professional experience. Maria is a Licensed Realtor and a Certified Association Manager through CACM. Integrity, loyalty, hard work, energy and creativity is what defines Maria and it is shown through her work ethic.
Prior to joining Bayside, Maria taught Spanish and Art at Wilkinson School in Half Moon Bay for over twelve years. She worked as a Legal Administrative Assistant at Cisco Systems in their Legal and Government Affairs department and worked as a Legal Assistant in private law firms for over ten years. Since moving from Guadalajara, Mexico in 1980, Maria has lived in various cities in the San Mateo Peninsula such as Half Moon Bay, Woodside, Redwood City and Pacifica where she currently resides with her family. Maria is an active member of her community and participates in a variety of activities. She enjoys going to the symphony, ballet and music concerts. On weekends you are most likely to find Maria on the soccer pitch helping referee soccer games for the local youth soccer organizations. Most of all Maria enjoys spending time with her family and friends.
Read More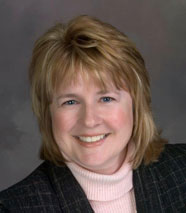 Mary Wiegmann
Realtor / Property Manager / Leasing Agent / Certified HOA Manager (CCAM)
CalBRE License #01425629
Mary has been Bayside Management's Homeowners Association Manager and a Rental Real Estate Portfolio Manager since 2008. She is a member of the California Association of Community Managers (CACM) and is a certified Community Association Manager (CCAM). She has an honor's degree in Business Administration and has been a licensed California Real Estate Professional since 2004.
Mary has over 20 years of corporate management experience in both the profit and non-profit sectors; she prides herself in developing and sustaining business relationships. Mary offers the kind of special care to her clientele that is a rarity in today's business world. A native of Marin County, Mary enjoys spending time outdoors, cooking, music and the fine arts. Mary is married and has two grown sons.
Read More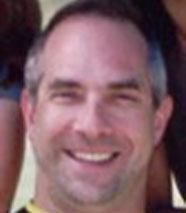 Joseph DeNoia
Business Development
Joseph joined the Bayside Management team in 2016 and is in charge of Marketing and Business Development. Because of his extensive experience working in the public sector in various capacities and his outgoing personality, he is the ideal person to build Bayside's market position to fuel business growth.
He grew up in Connecticut and moved to Pacifica in 1996 where he raised a daughter, coached soccer and graduated cum laude from SFSU with a degree in Business Management. He also is certified as a Yellow Belt in Six Sigma.
In his spare time he enjoys spending time with family, walking along the beach and playing guitar.
Beth Nagy
Realtor / Property Manager / Broker
CalBRE License #01725831
Beth is a native Marinite, born and raised in San Rafael and San Anselmo. She started working part time at Dalmon Property Management in 2003 where she worked under Joe Dalmon. Within two years, in 2005, she acquired her Real Estate License, and in 2014 Beth pursued and received her Broker's License.
In 2016, through her hard work and dedication to customers and clients, she achieved a prestigious designation offered by the National Association of Residential Property Managers (NARPM), the RMP which classifies Beth as a Residential Management Professional; with continued success she looks to achieve the master designation within the next year.
Being a member of NARPM, Beth is recognized at the National, State, and Regional levels, and is well versed in the Novato rental market where she is always looking to expand her education and experience.
In her spare time, Beth enjoys reading, crocheting and spending time with family.
Read More
Ron Mills
Realtor / Property Manager
CalBRE License #01966625
Ron grew up in Marin, and moved to Petaluma in 1972 where he continues to reside today. He attended College of Marin from 1991 to 1997 and Sonoma State University from 1997 to 2001 where he earned his BS in Business Management with a concentration in Accounting. Ron has worked at Petrini's Market corporate offices, Longs Drugs, Kelly Moore Paint, and the Four Points Sheraton. He joined Dalmon Property Management in February 2013 and acquired his real estate license in January 2015; today he is currently working on his broker's license. With his extensive experience of over 30 years in customer service, Ron is an integral part of Dalmon Properties where he brings his eye for detail.
In his spare time, Ron likes photography, genealogy and writing; his is a published author and working on more books. He is also a member of the Independent Order of Odd Fellows and Rebekahs where he is a youth advisor.
Read More