Agent

Profiles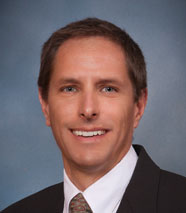 Jeff Hacker
Realtor / Broker
CalBRE License #01493454
As the owner of Bayside Management, Jeff has focused the company and staff on providing exemplary customer service. With more than 25 years of corporate work experience with such companies as Coca Cola, Tandem Computers and AT&T Wireless, Jeff developed an excellent reputation for providing sound business advice and problem solving. He has taken that experience and successfully carried it to the management of Bayside, reestablishing the company's reputation as one of the premier management companies in the Bay Area.
Jeff holds an undergraduate degree in the life sciences and graduate degrees in finance and marketing. Jeff is an avid runner and is very active in many outdoor activities. He prides himself in being positive, hardworking, optimistic and understanding.
Read More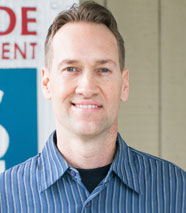 Dylan Motchar
Realtor / Property Manager / Leasing Agent
CalBRE License #01482180
Dylan was born and raised in Marin County and has worked as a Leasing Agent and Property Manager for Bayside for the last 15+ years. He is a licensed California Real Estate Agent and is actively pursuing his Broker's License. Dylan is familiar with every aspect of the property management business, having worked with a wide variety of owners, tenants and maintenance staff. Dylan goes above and beyond in providing excellent customer service to ensure that his owners and tenants are happy. He is very knowledgeable in the Marin and Sonoma County rental markets. Happily married with two children, Dylan, a life-long Giants fan, enjoys spending time outdoors with family and friends.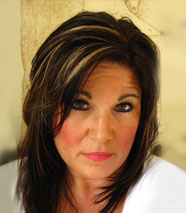 Joanelle Russell
Realtor / Property Manager / Leasing Agent / HOA Manager
CalBRE License #01318796
Since 1998, Joanelle has served both Marin and Sonoma as a Property Manager and Realtor with Bayside Management. She has a proven track record of long term clients and connections throughout the field of property management. Joanelle believes that you must have excellent communication skills and a positive approach when trouble shooting to succeed in the field of property management, and those traits are keys to her success in the property management arena.
Coupled with a smile and a "can-do" attitude, Joanelle believes that problems can always be solved with a bit of wisdom and patience. When she is not serving clients in the greater Marin and Sonoma areas, Joanelle enjoys exploring live music in the Bay Area, particularly up and coming talent. At home she enjoys cooking and spending time with her Ragdoll cats. Joanelle's husband is a well-recognized musician and she has two children, a daughter who is a 2015 college graduate with degrees in psychology and sociology and a son who just graduated from high school and is pursuing his dream of working in the fitness field. Since her sister lost her life in 2012 to breast cancer, Joanelle has also become actively involved with "Race for a Cure" in an effort to combat and defeat this dreaded disease. As a longtime member of the National Association of Realtors, California Association of Realtors and Marin Association of Realtors, Joanelle has the knowledge and expertise to service all of your property management needs. Joanelle looks forward to assisting you in your housing needs.
Read More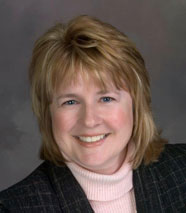 Mary Wiegmann
Realtor / Property Manager / Leasing Agent / Certified HOA Manager (CCAM)
CalBRE License #01425629
Mary has been Bayside Management's Homeowners Association Manager and a Rental Real Estate Portfolio Manager since 2008. She is a member of the California Association of Community Managers (CACM) and is a certified Community Association Manager (CCAM). She has an honor's degree in Business Administration and has been a licensed California Real Estate Professional since 2004.
Mary has over 20 years of corporate management experience in both the profit and non-profit sectors; she prides herself in developing and sustaining business relationships. Mary offers the kind of special care to her clientele that is a rarity in today's business world. A native of Marin County, Mary enjoys spending time outdoors, cooking, music and the fine arts. Mary is married and has two grown sons.
Read More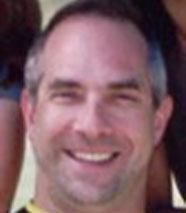 Joseph DeNoia
Business Development
Joseph joined the Bayside Management team in 2016 and is in charge of Marketing and Business Development. Because of his extensive experience working in the public sector in various capacities and his outgoing personality, he is the ideal person to build Bayside's market position to fuel business growth.
He grew up in Connecticut and moved to Pacifica in 1996 where he raised a daughter, coached soccer and graduated cum laude from SFSU with a degree in Business Management. He also is certified as a Yellow Belt in Six Sigma.
In his spare time he enjoys spending time with family, walking along the beach and playing guitar.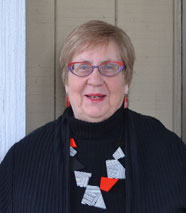 Barbara Boyd
Office Manager
Barbara is in charge of managing all aspects of the office environment. She was born and raised in Kansas, received a BS and MS in Education from Kansas State University and taught Human Ecology for 33 years. Upon retirement from teaching, she moved to California and has been with Bayside Management since 2007.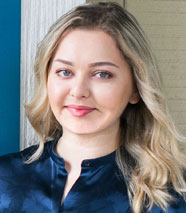 Victoria Taylor
Victoria Taylor is the Director of Operations at Bayside Management. Her role at the company is to oversee all aspects related to our property management portfolio including leasing, maintenance, tenant relations, and new client acquisition. She brings a passion for customer service to her position. In her spare time, she enjoys traveling and watching NBA basketball. Victoria is a graduate of the Golden Gate University at San Francisco and has a Master of Science in Human Resource Management.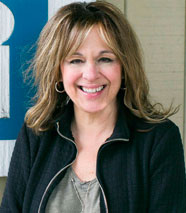 Yvette Porreca
Yvette Porreca is the accounting manager at Bayside Management, overseeing all aspects of property and trust accounting, financial analysis, and reporting. She is a highly experienced full-cycle accounting professional with an exceptional understanding of accounting principles and policies.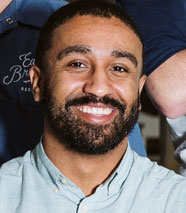 Anthony Thompson
Anthony Thompson is a property manager with several years of experience in customer service, covering everything from HOA developments to apartment complexes. He is passionate about teamwork and communication, and is eager to create lasting relationships with clients, coworkers, and vendors alike.
Anthony anticipates growth in the real estate and property management business and looks forward to providing the best service he can. He covers Marin County, San Francisco and the SF Peninsula.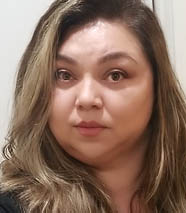 Elizabeth Valladares
Elizabeth Valladares, a San Francisco native has lived in the Bay Area most of her life. She has been a licensed California Real Estate Agent for over 16+ years. Her background is corporate and has worked in both the private and public sectors. She also has construction housing and project management experience and holds an MBA and M.S. in Human Resource Management (HRM). On her time off she enjoys traveling, the beach, and spending time with family and friends. She also speaks Spanish and looks forward to helping you with your property management needs.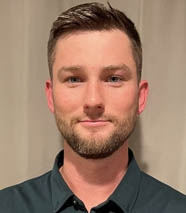 Nick Lange
Nick Lange is a property manager at Bayside Management who has lived in the Bay Area his entire life. He works on a wide variety of topics, from HOA's to apartments and condos. His outgoing personality and desire to keep increasing his area of expertise are what make him a successful part of Bayside Management.
In his free time Nick enjoys being outdoors, whether it is exploring nature or going to a sporting event.